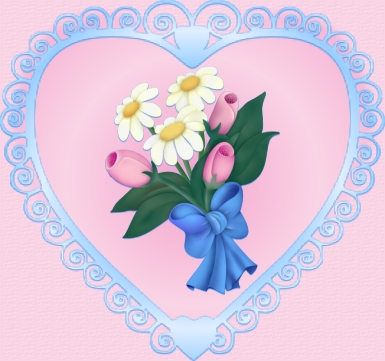 ACROSS THE MILES

Mother dear, there are many miles
between your house and mine;
I've come to a new and foreign land
and left you far behind.

But though the distance may be great
between your house and mine,
and though I'm in a strange new land
with you five thousand miles behind,

I'd like to pass this thought to you --
since this is Mother's Day --
a thought that's deep inside my heart,
said in the simplest way:

To one who is so nice and sweet
I wish joy throughout the years;
may your happiness be complete
and free from grief and tears.

Across the miles I send to you
much love and sincere devotion.
Five thousand miles is far away,
but my love reaches across the ocean!

I love you, Mama.

~Copyright © 1956 Ruth Gillis~

I wrote this poem to my wonderful mother
when I was living in Germany in 1956.




This page is best viewed in Internet Explorer browser with a large screen monitor.
Other browser users will not be able to hear the music
or see some of the special effects on some of the pages.

For info on page design/graphics go to my Index page.

The music on this page is "Heart Dance" by Bruce DeBoer.



All poetry written by Ruth Gillis is copyrighted and may not be used in any way
without written permission from the author herself,
whether it is found on this site or any other.
THIS INCLUDES POSTING ON EZBOARDS, FORUMS, ETC.
If you would like to use my poetry for any purpose,
please email me for permission.
NOTE: SHARING A LINK TO MY PAGES IS MUCH APPRECIATED.