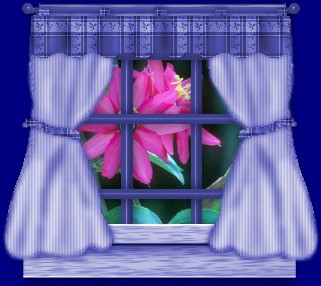 Hi! I'm so glad you stopped by to visit me
here at my house of poetry.
Come on in! The coffee's brewing,
and the rooms of poetry
are just waiting for you to enter!
I believe that poetry feeds the soul,
and I hope you will find some poems in my rooms
that will enrich your life in a positive way.

After you have finished reading,
I would just love it if you would take a moment
to leave a note in my Guest Book.
I'd really like to hear from you,
and if you have a web site, please leave your URL
so I can visit you.

Click on the room titles below,
or to read all the poems consecutively,
as in a book,
click Next at the bottom of each page.

My most popular poem: The Wreck On Highway 109 (in my Variety Rooms).
POEM TITLES (Lists all the poems in this site. New poems are also noted here.)
This page is best viewed in Internet Explorer browser with a large screen monitor.
Other browser users will not be able to hear the music nor see
some of the special effects on the poem pages.
This site was not created to view well in hand-held devices.

All pages in Ruth's House of Poetry were created by me, using Front Page software.
Unless otherwise stated, the graphics were made by me,
solely to illustrate the contents herein. Please do not take.
Graphics were made using Paint Shop Pro. Unless indicated otherwise, artwork
found on the pages came from CDs I purchased. Some of the tubes, pictures, and
some backgrounds used were found on the Internet as free, no link required.
All poetry written by Ruth Gillis is copyrighted and may not be used in any way
without written permission from the author herself,
whether it is found on this site or any other.
THIS INCLUDES POSTING ON EZBOARDS, FORUMS, ETC.
If you would like to use my poetry for any purpose,
please email me for permission.
NOTE: SHARING A LINK TO MY PAGES IS MUCH APPRECIATED.

** My Guest Book has returned! **

Please be sure and let me hear from you!