Welcome to the Rooms of Laughter!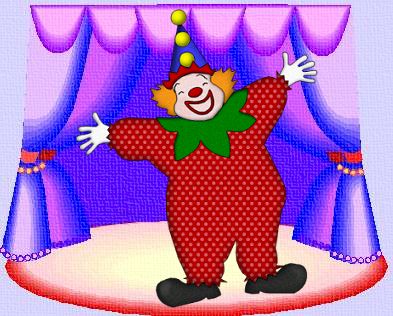 Hi! Welcome to my Rooms of Laughter!
I hope you'll find herein a giggle or two,
or at least a smile.
Here is a little limerick to get you started.
Believe it or not, it won a 1st Place Award
in the 1996 May/June issue
of Poets at Work.

I once had a beau with a nose
that reached all the way to his toes.
"I don't mind it," I told 'im,
then proceeded to scold 'im
'bout the time it consumes when it blows.

Copyright © 1995 Ruth Gillis
Now on to the humor!
Just click on the titles below (or click Next at bottom of the page).

Miss Mona And The Mouse Brigade
Poetic Limericks (8)
Childhood Lesson

The Only Way To Travel




This site is best viewed with Microsoft Internet Explorer, large screen monitor.
This site was not created to view well in hand-held devices.
Other browser users will not be able to hear the music or
see some of the special effects on some of the pages.

For info on page design/graphics go to my Index page.



Please sign my guest book.
It would really make me chuckle to hear from you!


All poetry written by Ruth Gillis is copyrighted and may not be used in any way
without written permission from the author herself,
whether it is found on this site or any other.
THIS INCLUDES POSTING ON EZBOARDS, FORUMS, ETC.
If you would like to use my poetry for any purpose,
please email me for permission.
NOTE: SHARING A LINK TO MY PAGES IS MUCH APPRECIATED.