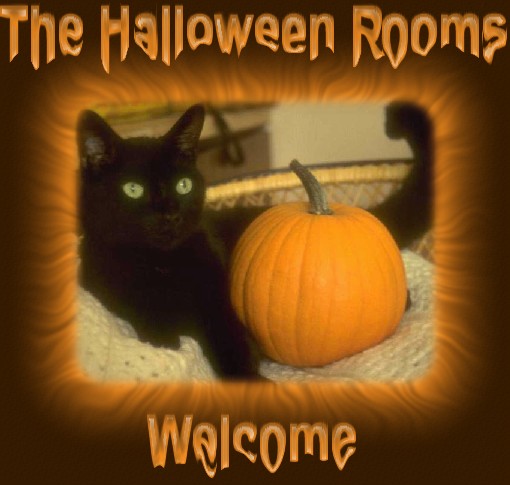 Hi, I'm Sam the cat, and the master of this lair.
Welcome to my hideaway.
Come on in; don't be scared.
I don't scratch, bite, or bristle my fur --
except, maybe, on rare occasions.
Like on Halloween night, when the moon is full.
Or when my stash of Whiskas is depleted.
All my ghostie and ghoulie friends
that herein reside with me
are really a nice and harmless bunch, too,
even though they'd like you to believe they're ghastly.
So humor them, please, and shriek, gasp, and cry,
or whatever it is you do when you're
frightened half out of your wits.
They'd be pleased, and so would I.
While you're here,
read a few poems, too.
Just click on the titles below,
or click Next at the bottom of the page.

Oh, by the way,
y'all come back, ya heah?





Now, on to the poems! Meow!

This page is best viewed in Internet Explorer browser with a large screen monitor.
Other browser users will not be able to hear the music
or see some of the special effects on some of the pages.

*For info on page design/graphics, and for Email,
go to my Index page.*
All poetry written by Ruth Gillis is copyrighted and may not be used in any way
without written permission from the author herself,
whether it is found on this site or any other.
THIS INCLUDES POSTING ON EZBOARDS, FORUMS, ETC.
If you would like to use my poetry for any purpose,
please email me and request permission.
NOTE: SHARING A LINK TO MY PAGES IS MUCH APPRECIATED.