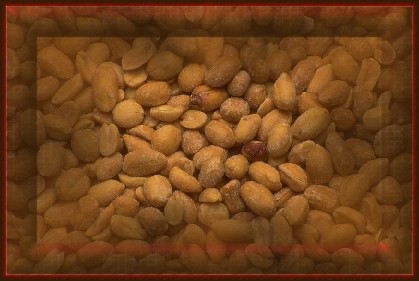 Peanuts and Teacakes

Some nights, not many, but some,
I would go to bed hungry,
in the sparsely-furnished back room, cold and dank.
How my tummy-growls would worry Mama,
as she tried to fall asleep with Daddy in the front room.

Peanuts for supper again --
Mama would ration the home-canned vegetable jars,
praying she could stretch them until garden time.
Daddy'd not sold a log in weeks.
Flour and lard were hard to come by;
she'd use those only for the breakfast meal.

Shivering in the darkness
of a harsh, post-Depression night,
thinking about Mama's special chocolate-frosted teacakes,
my young taste buds
would rise up and painfully yearn
for their warm, soft, sugary goodness.

Mercifully, God would close our eyes
until the morning, when we would awaken,
thankful for hard-tack biscuits
and push-back gravy, just right for sopping.

Copyright © 1995 Ruth Gillis

Published in Lucidity 2002


This page is best viewed in Internet Explorer browser with a large screen monitor.
Other browser users will not be able to hear the music
or see the special effects on the pages.
*For info on page design/graphics, and for email,
go to my index page.*
All poetry written by Ruth Gillis is copyrighted and may not be used in any way
without written permission from the author herself,
whether it is found on this site or any other.
THIS INCLUDES POSTING ON EZBOARDS, FORUMS, ETC.
If you would like to use any of my poems for any purpose,
please email me and request permission.
NOTE: SHARING A LINK TO MY PAGES IS MUCH APPRECIATED.