To skip the intro page and go directly to the poems click Here.

Please note: This site was not created to view well in hand-held devices
and is best viewed with Internet Explorer browser with a large screen monitor.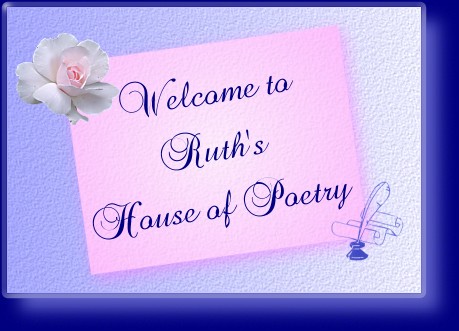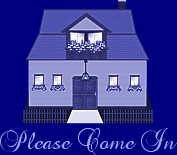 (Click on the house to enter, or to go directly to the Poem Titles page click Here).
Inside these corridors you will find my poems of Nostalgia, Love and Romance,
Laughter, Grief and Pain, Reverence, Spring, Autumn,
Halloween, Christmas, and poems of various topics.
Some rhyme; some don't, and some are written in various forms,
for example, the sonnet. So come on in; there's something for everyone.
Click on the house to enter.

I hope you have a pleasant visit and will come back often.
Thank you for stopping by.
Copyright © 2000-Present Ruth's House of Poetry