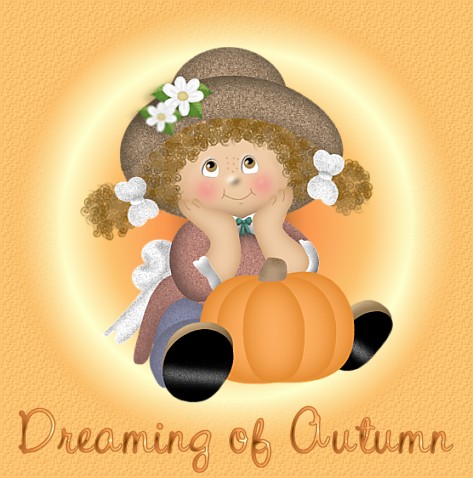 Dreaming of Autumn

I can hardly wait for Autumn!
I dream of her each day,
when I'm awake or sleeping
and when I am at play.

I am tired of sultry Summer;
I loved her for a while,
but now my heart is yearning
for Autumn's charming smile.

I am sure she will look festive
in her gala awesome dress,
and she will beckon me to join her
on her stage of playfulness.

Her leaves of gold and crimson
will dance without a care,
and I will be her partner --
we'll make a perfect pair!

In her field of haystacks drying,
Scarecrow grinning in the sun,
with his cockeyed hat a-flapping,
we will have a lot of fun!

And when it's time to carve the pumpkin
and prepare for trick-or-treat,
I will make some candy apples
for everyone to eat.

Soon on some glorious morning
I'll awaken from my dream,
and I'll say hello to Autumn,
who has arrived upon the scene!

Copyright © 2004 Ruth Gillis

Published in Valley Homes & Style
Autumn 2011
This page is best viewed in Internet Explorer browser with a large screen monitor.
Other browser users will not be able to hear the music
or see some of the special effects on some of the pages.

*For info on page design/graphics, and for Email,
go to my Index page.*

The music on this page is "The Rainbow" by Bruce DeBoer.
All poetry written by Ruth Gillis is copyrighted and may not be used in any way
without written permission from the author herself,
whether it is found on this site or any other.
THIS INCLUDES POSTING ON EZBOARDS, FORUMS, ETC.
If you would like to use my poetry for any purpose,
please email me and request permission.
NOTE: SHARING A LINK TO MY PAGES IS MUCH APPRECIATED.