| | |
| --- | --- |
| | |

COME, CHRISTMAS, COME!

Come, Christmas, come!
Sprinkle your spirit in every portion
of the land.
Peal your bells with vigor
and with might,
so that every ear may hear!
Shine your luminous light in every dark corner
of the universe.
Let goodwill be felt in all the regions
of the world.
Fill each heart with love.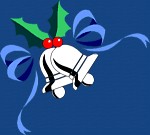 Come, Christmas, come!
Lend your joy to all,
if only for a while.
Fill the air with hope for days
that lie ahead.
Grant glorious reprieve from
uncertainty and fear.
Bring surcease to sorrow in every heart
that cries.



Come, Christmas, come!
Tie your ribbon around the world
and hang your wreath
on every being.
Join all nations in harmony
beneath your mistletoe of love,
and then, in exaltation,
may the dove of peace sing!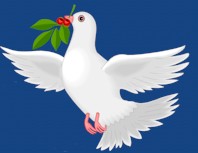 Alleluia! Alleluia!

Copyright © 2002 Ruth Gillis



This page is best viewed in Internet Explorer browser, large screen monitor.
It was not created to view well in hand-held devices.
Sorry, other browser users will not be able to hear the music
or see the special effects on the pages.

*For info on page design/graphics, and for Email,
go to my Index page.*
All poetry written by Ruth Gillis is copyrighted and may not be used in any way
without written permission from the author herself,
whether it is found on this site or any other.
THIS INCLUDES POSTING ON EZBOARDS, FORUMS, ETC.
If you would like to use my poetry for any purpose,
please email me and request permission.
NOTE: SHARING A LINK TO MY PAGES IS MUCH APPRECIATED.