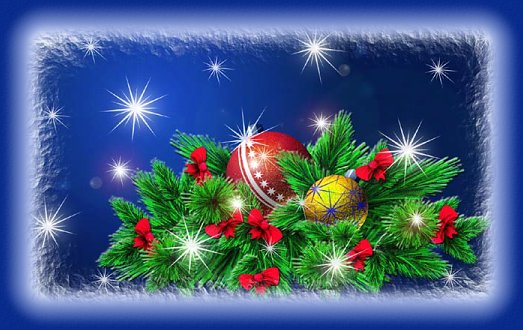 Christmas Wishes

What do I wish for all the earth
as Christmas draweth near?
I wish the entire universe
a life that's free from fear.

I wish the troops could all come home
and every war would cease.
I wish all nations of the world
would join their hands in peace.

I wish the hungry would be fed.
I wish each child a toy
to light their eyes on Christmas day
with effervescent joy.

I wish the homeless would be warmed
by hearthside glow of home.
I wish a friend for everyone
who walks the earth alone.

I wish for all the bleeding hearts
God's reassuring smile
that He will care and comfort and
be with them all the while.

The Baby in the manger came
to bring us peace on earth.
I wish that everyone would feel
the wonder of His birth.

I wish that every mortal being
would bow before the King
and offer praises to His name
and of His glory sing.

I wish that angels would fly down
from heaven up above
and fill the hearts of all mankind
with joy and peace and love.

Copyright © 2001 Ruth Gillis



This page is best viewed in Internet Explorer browser, large screen monitor.
It was not created to view well in hand-held devices.
Sorry, other browser users will not be able to hear the music
or see the special effects on the pages.

For info on page design/graphics, and for Email,
go to my Index page.
All poetry written by Ruth Gillis is copyrighted and may not be used in any way
without written permission from the author herself,
whether it is found on this site or any other.
THIS INCLUDES POSTING ON EZBOARDS, FORUMS, ETC.
If you would like to use my poetry for any purpose,
please email me and request permission.
NOTE: SHARING A LINK TO MY PAGES IS MUCH APPRECIATED.