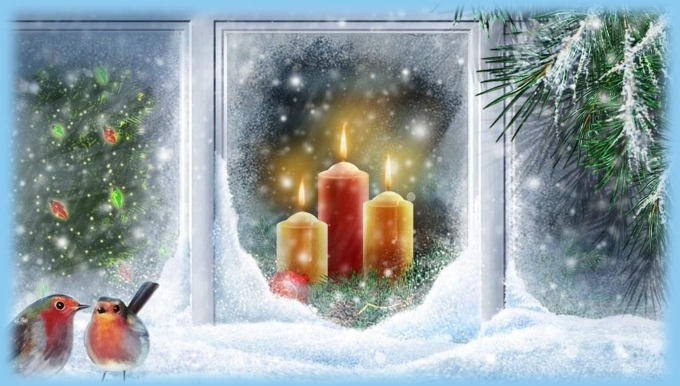 YULETIDE PEACE

The whispery snowflakes begin to glide
outside my kitchen window, and I see
a flock of feathered vertebrates inside
my withered garden searching; then they flee
to warmer climes for food. Kids gone, I'm free
to fly away, but aromatic smell
of fruitcake permeates the air -- all's well
inside my cozy house of comfort. Strains
of Christmas carols seem to rise and swell,
and in my heart the peace of Jesus reigns.

Copyright © 1994 Ruth Gillis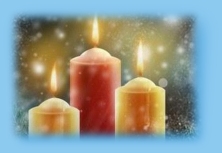 This page is best viewed in Internet Explorer browser, large screen monitor.
It was not created to view well in hand-held devices.
Other browser users will not be able to hear the music or see the special
effects on some of the pages.

For info on page design/graphics, and for email
go to my Index page.

The music "Within My Heart" is by Bruce DeBoer.


All poetry written by Ruth Gillis is copyrighted and may not be used in any way
without written permission from the author herself,
whether it is found on this site or any other.
If you would like to use my poetry for any purpose,
please email me for permission.
Sharing a link to my pages is greatly appreciated.