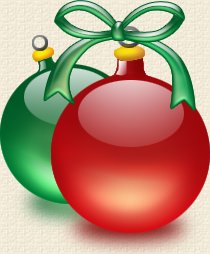 FROM MY HOUSE TO YOUR HOUSE

From my house to your house
I send you my love.
I pray that God's blessings
shine down from above.

At this Christmas season
may your heart be carefree;
may your eyes glow as bright
as the lights on the tree.

May you rejoice and remember
the holy Christ child,
and may 'round your tree
the presents be piled.

And on this occasion
may your troubles be still;
may your thoughts be wrapped up
with peace and good will.

May your stockings be filled
with every good thing;
may you lift up your voice
His praises to sing.

And on Christmas morning
when you arise to go peek,
I hope Santa's brought you
everything that you seek!

~Copyright © 2000 Ruth Gillis~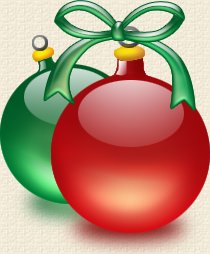 This page is best viewed in Internet Explorer browser, large screen monitor.
Other browser users will not be able to hear the music
It was not created to view well in hand-held devices.
or see some of the special effects on some of the pages.

For info on page design/graphics, and for Email,
go to my Index page.

All poetry written by Ruth Gillis is copyrighted and may not be used in any way
without written permission from the author herself,
whether it is found on this site or any other.
THIS INCLUDES POSTING ON EZBOARDS, FORUMS, ETC.
If you would like to use my poetry for any purpose,
please email me and request permission.
NOTE: SHARING A LINK TO MY PAGES IS MUCH APPRECIATED.