Ann's Wings

I grope for words befitting to convey
How much I've treasured every moment spent,
But friend, I cannot find the words to say
How much to me my knowing you has meant.

Shall sting of death erase me from your heart?
Will final journey snap the ties we've known?
Will heaven's flight demand we two must part,
Our friendship moldering beneath the stone?

Sweet Ann, how shall I cope without you near?
I need your smiles to help me through this pain.
Your gentle laughter always brought me cheer;
I weep to think I won't hear it again.

Oh, Ann, did suddenly you brush my hand,
And say in angel breath you understand?

Copyright © 1996 Ruth Gillis

First published in the July 1996 issue of Poet's Review



This page is best viewed in Internet Explorer browser with a large screen monitor.
Other browser users will not be able to hear the music.

For info on page design/graphics, and for Email,
go to my Index page.

The lovely angel painting on this page is Copyright © Penny Parker
and is used with permission.
View Guest Book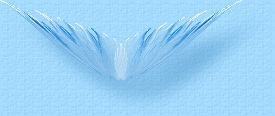 Sign Guest Book
All poetry written by Ruth Gillis is copyrighted and may not be used in any way
without written permission from the author herself,
whether it is found on this site or any other.
THIS INCLUDES POSTING ON EZBOARDS, FORUMS, ETC.
If you would like to use any of my poems for any purpose,
please email me and request permission.