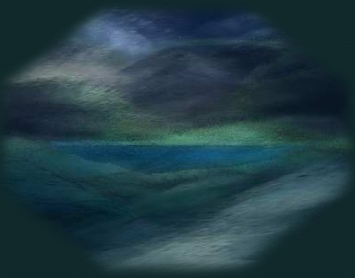 No Balm For Grief

You plunged me into darkness by your leaving
and fired the plagues of hell inside my soul.
No power on earth can still my anguished grieving;
the very gods themselves cannot console.

Imprisoned in a dungeon of despair,
I'm chained to haunting memories of you.
Entrapped inside a devastating lair,
I curse the day that from my arms you flew.

How shall I live? Oh, how shall I go on?
What can I find to mend this bleeding hole
inside my heart and lift this grating stone?
What strong emollient salve can make me whole?

My love, my life, with you I yearn to be,
for there's no balm, no healing salve for me.

Copyright © 1994 Ruth Gillis

Previously published in the March/April 1995
issue of Tucumcari Literary Review



This page is best viewed in Internet Explorer browser with a large screen monitor.
Other browser users will not be able to hear the music.
For info on page design/graphics, and for Email,
go to my Index page.





All poetry written by Ruth Gillis is copyrighted and may not be used in any way
without written permission from the author herself,
whether it is found on this site or any other.
THIS INCLUDES POSTING ON EZBOARDS, FORUMS, ETC.
If you would like to use any of my poems for any purpose,
please email me and request permission.