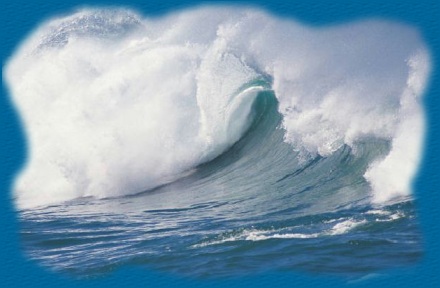 Tidal Wave

It's been so long since I have heard your voice;
my yearnings swell and overrun my heart.
One glimpse of you would make my soul rejoice,
for life's been harsh since we have been apart.
Perhaps in time this vale of tears will pass
and I can see the sun above the mist,
but now my world is just a darkened mass,
an endless night where day does not exist.
It is so hard to try to carry on;
like tidal waves the pain engulfs my soul.
I reach for you and find that you are gone,
and in my heart I find an empty hole.
Come back to me, my husband and my friend;
without you near the night will never end.
~Copyright © 1999 Ruth Gillis~


This page is best viewed in Internet Explorer browser with a large screen monitor.
Other browser users will not be able to hear the music.
For info on page design/graphics, and for Email,
go to my Index page.


View Guest Book ~~~ Sign Guest Book
All poetry written by Ruth Gillis is copyrighted and may not be used in any way
without written permission from the author herself,
whether it is found on this site or any other.
THIS INCLUDES POSTING ON EZBOARDS, FORUMS, ETC.
If you would like to use any of my poems for any purpose,
please email me and request permission.