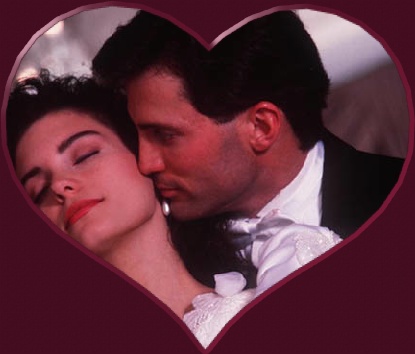 YOU MAKE ME WOMAN

When you touch me I feel like
a moon-kissed dewdrop,
fragile and soft.
And yet,
you give me strength,
strength to weather any storm,
stamina to climb any mountain.
You hold me in the palm
of your hand,
protective,
but challenging me to be
all that I can be.
If I should lose you
I will survive,
yes, for a million suns and moons
or until my life shall cease,
courageous and complete,
because you loved me
and made me Woman.

Copyright © 1997 Ruth Gillis


This page is best viewed in Internet Explorer browser with a large screen monitor.
Other browser users will not be able to hear the music
of see the special effects on some of the pages.

For info on page design/graphics, and for Email,
go to my Index page.

The music on this page is "Tender Moments" by Bruce DeBoer.
All poetry written by Ruth Gillis is copyrighted and may not be used in any way
without written permission from the author herself,
whether it is found on this site or any other.
If you would like to use my poetry for any purpose,
please email me for permission.
NOTE: SHARING A LINK TO MY PAGES IS MUCH APPRECIATED.