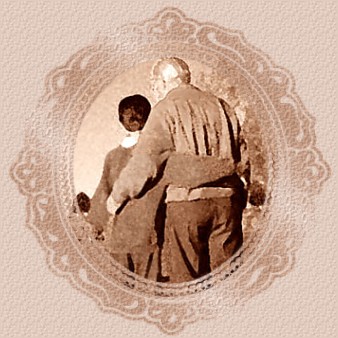 WHEN WE ARE OLD

When we are old and wrinkles fret our brow,
When time has put a damper on desire,
I shall but love you more than I do now,
Although the years will dwindle passionís fire.

When many moons have slowed our step a bit,
And hoary heads bespeak our span of days;
When often quiet around the hearth we sit,
Upon your face with love I still shall gaze.

Beyond sweet passionís eager flaming breath,
A deeper, gentler, stronger love will glow.
My dearest, I shall cherish you till death,
And after death my love will further grow.

My love for you encompasses the whole;
Youíll always be the essence of my soul.

Copyright © 2000 Ruth Gillis

"When We Are Old" received a Second Place Award
in the July/August 2000 issue of Poets At Work
and a First Place Award in Bell's Letters Issue 108, 2004.

This page is best viewed in Internet Explorer browser with a large screen monitor.
Other browser users will not be able to hear the music
or see the special effects on some of the pages.
**For info on page design/graphics, and for Email,
go to my Index page**
All poetry written by Ruth Gillis is copyrighted and may not be used in any way
without written permission from the author herself,
whether it is found on this site or any other.
If you would like to use my poetry for any purpose,
please email me for permission.
NOTE: SHARING A LINK TO MY PAGES IS MUCH APPRECIATED.