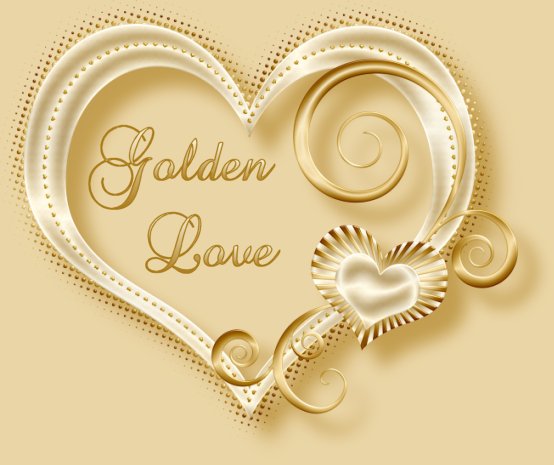 GOLDEN LOVE

My mother's hair was silver,
my daddy's hair was gray,
their love for me was golden;
I miss them still today.

The years have fled behind me;
they died so long ago,
but in my heart they ever live
and always will, I know.

Until the time I too shall leave
and journey up above,
inside my heart they'll stay with me
in strong, enduring love.

I know the day shall soon arrive
when God will take me Home,
where I am sure they wait for me
around God's heavenly throne.

We'll have a glad reunion,
my Mom, my Dad, and me,
and then we'll be together
for all eternity.

Copyright © 1996, 2015 Ruth Gillis
This page is best viewed in Internet Explorer browser with a large screen monitor.
Other browser users will not be able to hear the music or see the special
effects on some of the pages.
This page was not created to view well in hand-held devices.
For info on page design/graphics, and for email
go to my Index page.

The music on this page, "Golden Tears", is by Bruce DeBoer.

The heart tube at the top of this page is courtesy of Outlaw by Design Graphics.
All poetry written by Ruth Gillis is copyrighted and may not be used in any way
without written permission from the author herself,
whether it is found on this site or any other.
If you would like to use my poetry for any purpose,
please email me for permission.
NOTE: SHARING A LINK TO MY PAGES IS MUCH APPRECIATED.