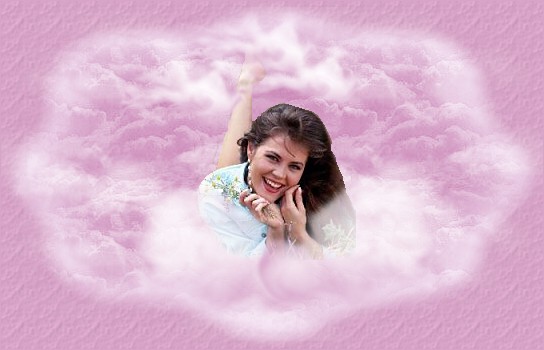 A Dreamer's Paradise

Beyond the rim of pomp and circumstance,
Above the world of tragedy and woe,
There is a place where I escape to dance;
It is a place where only dreamers go.

When hurriedness becomes my way of life,
And agitations seem to never cease,
Imagination lifts me far from strife
Into a realm of pure enchanted peace.

While there I leave my cluttered life behind
To float on clouds of calm tranquility,
Where breezes softly kiss my burdened mind
And sunbeams play to make my spirit free.

As if on wings that gently fan the air,
I am released to drift without a care.

~Copyright © 2000 Ruth Gillis~

"A Dreamer's Paradise" received a Second Place Award in the
January/February 2001 issue of Poets At Work.


This page is best viewed in Internet Explorer browser with a large screen monitor.
Other browser users will not be able to hear the music
or see the special effects on the pages.
This site was not created to view well in hand-held devices.
*For info on page design/graphics, and for email,
go to my index page.*
All poetry written by Ruth Gillis is copyrighted and may not be used in any way
without written permission from the author herself,
whether it is found on this site or any other.
THIS INCLUDES POSTING ON EZBOARDS, FORUMS, ETC.
If you would like to use my poetry for any purpose,
please email me and request permission.
NOTE: SHARING A LINK TO MY PAGES IS MUCH APPRECIATED.