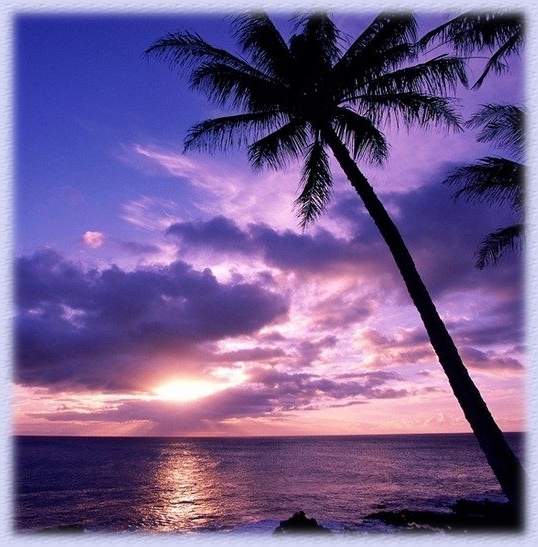 Peaceful Island
(An Interpretation of a Painting on My Wall)

Long has gone the day o'er this peaceful scene.
Radiant though it was, it is enchantment now.
Only the trees talk -- they are the queens,
who in their sovereignty reign over the peaceful island.

The soft waters are still; it is prayer time,
and in its sacred creation the moon bows its solemn head
over the island of sighing palms.
As the moon prays, the trees whisper hymns in the night.

The thatch-roofed hut, where once dwelt two happy lovers,
stands empty, its yawning door bidding some poetic dreamer
to come, stay the night, drink the beauty of the island.

Quiet ensues. Prayer time ended,
the island rests in tranquility.
Weary and faint from the day's murmurings,
the trees droop fatigued limbs and slumber.
The once wavering ocean yields herself to calm stillness.
The moon smiles down contentedly and travels on its way.
Certainly God has dominion over this peaceful island.

~Copyright © 1997 Ruth Gillis~

"Peaceful Island" received a First Place Award in the
November 1997 issue of RB'S Poets" Viewpoint.


This page is best viewed in Internet Explorer browser with a large screen monitor.
Other browser users will not be able to hear the music or see the special
effects on some of the pages.
This page was not created to view well in hand-held devices.
This page was created using a 24" monitor.
For info on page design/graphics, and for email
go to my Index page.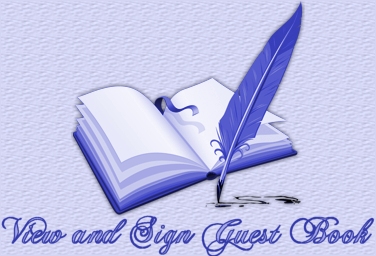 All poetry written by Ruth Gillis is copyrighted and may not be used in any way
without written permission from the author herself,
whether it is found on this site or any other.
If you would like to use my poetry for any purpose,
please email me for permission.
NOTE: SHARING A LINK TO MY PAGES IS MUCH APPRECIATED.