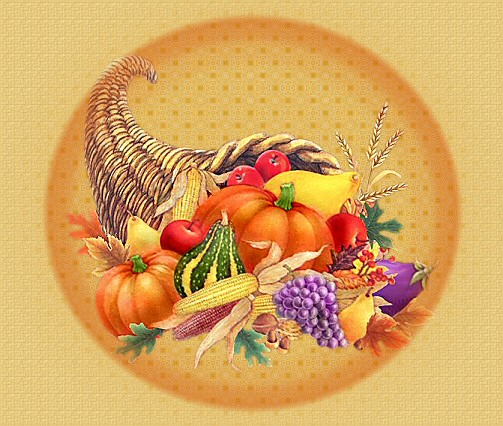 A SIMPLE THANKSGIVING PRAYER

Dear Lord, on this Thanksgiving,
as I bow my head to pray,
my heart is overflowing
with the words I want to say.

But my mind just can't assemble
all the thanks that lingers there,
so I hope You'll understand
when I just say a simple prayer.

You have blessed me with riches
too numerous to name,
and Lord, I want to tell You
I know from Whence they came.

You've protected me throughout the year;
You've been faithful, kind, and true,
and Lord, I would not have made it
if it had not been for You.

The year behind has come and gone;
there were some trying days,
but through it all You held my hand;
for this I give You praise.

My plate is full with harvests
of food that You provide,
and I'm grateful, Lord, forever,
with a thanks from deep inside.

Copyright © 2010 Ruth Gillis







This page is best viewed in Internet Explorer browse r with a large screen monitor.
Other browser users will not be able to hear the music
or see some of the special effects on some of the pages.

For info on page design/graphics, and for Email,
go to my Index page.




All poetry written by Ruth Gillis is copyrighted and may not be used in any way
without written permission from the author herself,
whether it is found on this site or any other.
THIS INCLUDES POSTING ON EZBOARDS, FORUMS, ETC.
If you would like to use my poetry for any purpose,
please email me for permission.
NOTE: SHARING A LINK TO MY PAGES IS MUCH APPRECIATED.