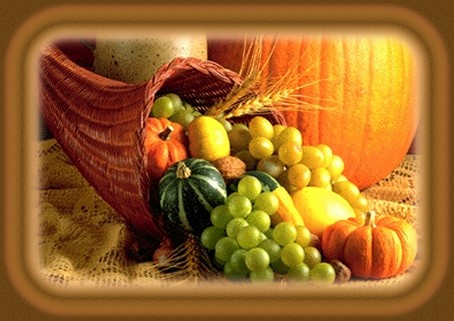 A THANKSGIVING PRAYER 2001

Dear Lord, for all Your bounty
my thanks to You I give.
I'm grateful for my country,
the land in which I live.

Thank You for watching over
my family and my friends;
for giving us Your blessings
with love that never ends.

You've blessed each one with plenty;
our cup has overflowed,
and Lord, I am so grateful
for all that You've bestowed.

And though there's evil lurking
throughout our native land,
I know You'll stay beside us
as courageously we stand.

For all our dauntless heroes
who protect, defend, and save,
my flag of heartfelt gratitude
in prayerful thanks I wave.

For those with loved ones taken,
I pray that You'll sustain
and comfort them through sorrow,
alleviating pain.

Dear Lord, on this Thanksgiving,
in praise my head is bowed.
I thank You for America
who still stands free and proud!





Copyright © 2001 Ruth Gillis



This page is best viewed in Internet Explorer browser with a large screen monitor.
Other browser users will not be able to hear the music
or see some of the special effects on some of the pages.
*For info on page design/graphics, and for Email,
go to my Index page.*
All poetry written by Ruth Gillis is copyrighted and may not be used in any way
without written permission from the author herself,
whether it is found on this site or any other.
THIS INCLUDES POSTING ON EZBOARDS, FORUMS, ETC.
If you would like to use my poetry for any purpose,
please email me and request permission.
NOTE: SHARING A LINK TO MY PAGES IS MUCH APPRECIATED.