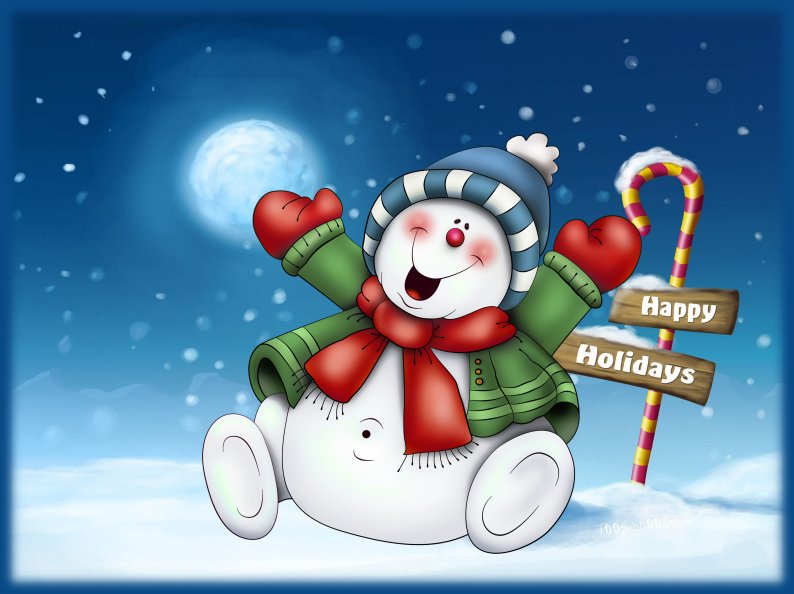 IT'S CHRISTMASTIME!

The holidays are now upon us;
there's a feeling in the air--
and though we can't explain it,
we sense it everywhere.
At the Mall there is excitement
as the shoppers hurry by
midst the bright lights and the glitter
that make us say oh, my!

It's time for Christmas preparations
and playing in the snow;
it's time to get out the decorations
and hang the mistletoe.
It's time to build a jolly snowman
and dress him to the hilt;
it's time to look with admiration
upon the snowman we have built.

It's time to play some Christmas carols
and to watch some Christmas shows;
it's time to bake some Christmas cookies
that smell so pleasing to our nose!
Let's not forget the cakes and candy
and the scrumptious chocolate pie;
we'll add a tasty hen with dumplings
and with pleasure we will sigh!

But as we make our preparations
and as we go about each chore,
let us pause to remember
what Christmastime is for.
We may decorate with baubles
and with twinkling lights so bright,
but it's all about the Baby Jesus
Who was born that holy night.

Copyright © 2017 Ruth Gillis


This page is best viewed in Internet Explorer browser with a large screen monitor.
It was not created to view as well in hand-held devices.
Other browser users may not be able to hear the music
or see some of the special effects on some of the pages.

For info on page design/graphics, and for Email,
go to my Index page.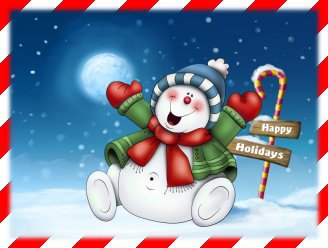 All poetry written by Ruth Gillis is copyrighted and may not be used in any way
without written permission from the author herself,
whether it is found on this site or any other.
If you would like to use my poetry for any purpose,
please email me for permission.
Note: Sharing a link to my pages is appreciated.