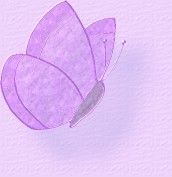 Spring Will Come Again

Don't be ashamed to let the torrents fall.
Don't hold back anything.
Lean on me and let me be your fortress
for as long as it takes.
I will be here, no questions asked.

This much I know: spring will come again;
morning will show a smile.
God's breath will blow away harsh winter's clime,
and peace will reign inside the soul.
Soft sunshine will blot the tears,
and faith will spread a blanket over mind.
Memories of the winter will be dimmed
as spring tiptoes gently into heart.

Until then, my friend, let me be your shelter
through this storm of pain and blackness of the night.
Give me the shatterings of your life;
I will help you fit the pieces together,
and you will see clouds of gray
transformed into blue skies again,
in time.

Copyright © 1994 Ruth Gillis

Previously published (with the title "Compassion")
in the March 1995 issue of Omnific.