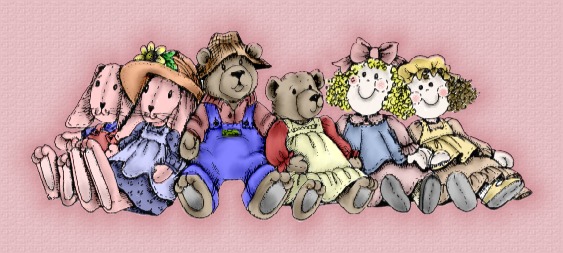 My Mother Made Dolls

Long before the birth
of Ken and Barbie,
in a fairyland of dreams
my cotton-stuffed dolls
merrily danced on stubby feet.

Dressed in their flour-sack finery,
my dolls would come to my Kool-Aid parties,
when I used only the good china.
Then they'd cruise home
in their shoe box convertible,
yarn hair flying in the wind.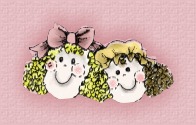 Soft in my arms at night,
their button eyes smiled at me
in the dark.

Copyright © 1994 Ruth Gillis

Previously published in the October 1994 issue of Moments In Time


This page is best viewed in Internet Explorer browser with a large screen monitor.
Other browser users will not be able to hear the music
or see the special effects on the pages.

For info on page design/graphics, and for Email,
go to my Index page.

All poetry written by Ruth Gillis is copyrighted and may not be used in any way
without written permission from the author herself,
whether it is found on this site or any other.
If you would like to use my poetry for any purpose,
please email me for permission.
NOTE: SHARING A LINK TO MY PAGES IS MUCH APPRECIATED.