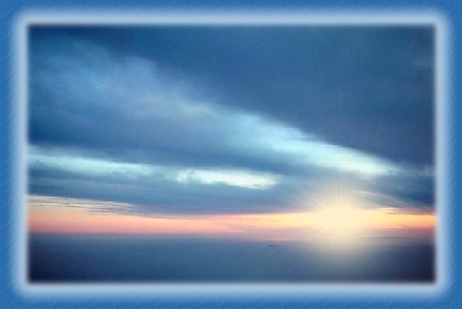 Awakening

When I arise each morning, Lord,
I cannot help but see
The great and wondrous blessings
That You've prepared for me.

I open wide my window, Lord,
And feel soft breezes blow;
I look up to the clear blue sky,
And that is when I know

Your love is reaching down to me,
The clouds of gray are gone;
Upon my window sill there sits
A robin filled with song.

I see the sun rise in the east;
It speaks of hope and light.
Inside my weary heart it shines
And bids adieu to night.

Copyright © 1993 Ruth Gillis

Previously published in Poems of Praise November 1993


This page is best viewed in Internet Explorer browser with a large screen monitor.
Other browser users will not be able to hear the music.
For info on page design/graphics, and for Email,
go to my Index page.


View Guest Book **** Sign Guest Book
All poetry written by Ruth Gillis is copyrighted and may not be used in any way
without written permission from the author herself,
whether it is found on this site or any other.
THIS INCLUDES POSTING ON EZBOARDS, FORUMS, ETC.
If you would like to use my poetry for any purpose,
please email me for permission.