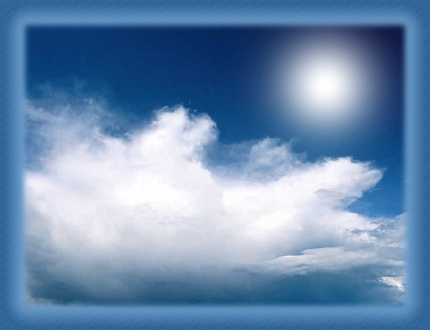 Beyond The Clouds

No, Lord, not the pleasures and goods of this life;
I don't want the rewards gained by sin and strife.
Don't let me covet earth's monetary gifts,
but help me follow after Your love which lifts
me to a joyful refuge beyond the clouds,
far removed from the world's avaricious crowds.

Let me walk after the heavenly treasures
beyond those clouds, and make my worldly pleasures
to become as naught as nothing in Your eyes,
while visioning a heavenly paradise.

Let me cease from thinking one covetous thought
and only seek wonders that by You are wrought.
Let me work for You while on this earth I dwell,
happy to go with You when I say farewell.

No, Lord, I want nothing of earth's fleeting prize --
give me a home beyond the clouds in the skies.

~Copyright © 1995 Ruth Gillis~

Previously published in the September 1995 issue of
RB's Poets' Viewpoint


This page is best viewed in Internet Explorer browser with a large screen monitor.
Other browser users will not be able to hear the music.
For info on page design/graphics, and for Email,
go to my Index page.


View Guest Book ~~ Sign Guestbook
All poetry written by Ruth Gillis is copyrighted and may not be used in any way
without written permission from the author herself,
whether it is found on this site or any other.
If you would like to use my poetry for any purpose,
please email me and request permission.