Epitaph

Wear happy smiles upon your face
When you pass by my tomb;
Remember me with joyfulness,
Don't waste your time in gloom.

I offer my sincere regrets
To those I left behind,
If on life's path I hurt someone
Or ever was unkind.

I had my term upon the earth,
I tried to live it well;
But only for the grace of God
My soul would burn in hell.

Beneath this slab lie only bones,
My soul has gone with God;
My spirit soars above the clouds,
Not rotting in the sod.

So wipe the teardrops from your eyes,
Sing elegies of cheer,
Be strong with love and faith in God;
We'll meet again up Here.

~Copyright © 1998 Ruth Gillis~

"Epitaph" received a First Place Award in the
May 1998 issue of RB'S Poets' Viewpoint.


This page is best viewed in Internet Explorer browser with a large screen monitor.
Other browser users will not be able to hear the music.
*For info on page design/graphics, and for Email,
go to my Index page.*


View Guest Book Sign Guest Book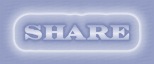 All poetry written by Ruth Gillis is copyrighted and may not be used in any way
without written permission from the author herself,
whether it is found on this site or any other.
THIS INCLUDES POSTING ON EZBOARDS, FORUMS, ETC.
If you would like to use my poetry for any purpose,
please email me for permission.