Divine Healer

God speaks to everyone throughout this land,
of love and hope to all who will
but listen to His voice. His gentle hand
awaits to guide; His love is there to heal
the hurting of our world. If we but heed
His teachings, pray and seek His holy face,
His blessings will provide the help we need.
On bended knee, let's turn to Him for grace.

Pray not to Him in timid doubt and fear,
but plead with humble heart and depth of soul.
Believe that God our every prayer will hear,
and know that He is always in control.

If we in supplication take His hand,
from Heaven God will hear and heal our land.

Copyright © 2001 Ruth Gillis

~~~~~~~

If my people, who are called by my name,
will humble themselves and pray and seek my face
and turn from their wicked ways,
then I will hear from heaven and will forgive their sin
and will heal their land.
2 Chronicles 7:14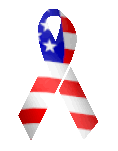 This page is best viewed in Internet Explorer browser with a large screen monitor.
Other browser users will not be able to hear the music.
For info on page design/graphics, and for Email,
go to my Index page.



All poetry written by Ruth Gillis is copyrighted and may not be used in any way
without written permission from the author herself,
whether it is found on this site or any other.
THIS INCLUDES POSTING ON EZBOARDS, FORUMS, ETC.
If you would like to use my poetry for any purpose,
please email me for permission.